Mr Paul Rosen
Consultant Ophthalmologist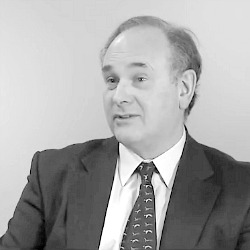 Mr Paul Rosen


BSc(Hons), MB ChB, FRCS, FRCOphth, MBA

Consultant Ophthalmic Surgeon
Areas of expertise:

 Laser eye surgery, Cataract surgery, Lens Replacement, Age-related Macular Degeneration treatment, Diabetic retinopathy, 

Glaucoma 

and Retinal diseases

GMC Reg no: 2640390
Qualifications and Awards
Senior Lecturer, University of Oxford Certificate of Higher Surgical Training in Ophthalmology

Registered with the General Medical Council as a Specialist in Ophthalmology

Honor Award of the  American Academy of Ophthalmology

Royal College of Surgeons Glasgow Examiner in Refractive Surgery

2008: Certificate in Laser Refractive Surgery (certLRS), Royal College of Ophthalmologists

2007: MBA London Business School

1990: FRCOphth

1985: FRCS

1980: MB ChB

1977: BSc (Hons)

1974 – 1980: Manchester University
Mr Paul Rosen performs eye treatments in the following locations:
About Mr Rosen
Paul Rosen completed his Medical training at Manchester University before specialist training at the Prince Charles Eye Unit in Windsor, St Thomas' Hospital and Moorfields Eye Hospital in London.
Paul has been a Consultant Ophthalmic Surgeon at the Oxford Eye Hospital, Oxford University Hospital Foundation Trust, since 1993. He was Head of Department from 1998 to 2004 and Clinical Director of the Specialist Surgery group from 2010 to 2016.
His expertise is in performing high volume cataract surgery, complicated cataract procedures and managing the complications of cataract and laser refractive surgery. He established the Retinal Surgery Service in Oxford. He trains junior doctors form all over the world in these areas of surgery, at both basic and advanced levels.
Paul first performed laser refractive surgery in 1991 at Moorfields Eye Hospital and commenced LASIK treatments in 1997. He performs over 1000 cataract/refractive surgical procedures each year between his NHS and private practices.
Paul is a past President of the European Society of Cataract and Refractive Surgeons (ESCRS) the largest Society in Europe dedicated to cataract and refractive surgery, and past President of the UK and Ireland Society of Cataract and Refractive Surgeons (UKISCRS). He is also a Medical Editor of Eurotimes, a publication of the ESCRS.
He has a keen interest in education and is a Senior Lecturer at the University of Oxford and an Examiner for the Royal College of Surgeons in Glasgow . As a member of the Education Committee of the ESCRS, he is actively involved in training junior surgeons and colleagues running the Didactic Cataract Surgery Course and coordinating the Instructional Course programme. He has over 50 publications in the peer reviewed literature.
Committed to promoting quality in refractive surgery and valued for his many years of experience in Cataract and Laser Eye Surgery, Paul is a member of the Royal College of Ophthalmologists Refractive Surgery reference Group and the NICE Cataract Surgery Guidelines Committee.
Paul is invited to lecture on cataract and refractive surgery worldwide, and regular involvement in these major subspecialty congresses ensures he utilizes the latest innovations in his clinical practice in order to maintain the highest standards.
Memberships
Past President European Society of Cataract and Refractive Surgeons (ESCRS)
Past President, UK and Ireland Society of Cataract and Refractive Surgeons (UKISCRS)
Medical Editor, Eurotimes the ESCRS magazine
Chairman of the Practice Development Committee of the ESCRS
Board member and Director UKISCRS and ESCRS
Fellow of the Royal College of Surgeons of Glasgow
Fellow of the Royal College of Ophthalmologists
Member of the American Society of Cataract and Refractive Surgeons
Member NICE Cataract Guidelines Committee
Member of the Reference Group for Standards in Refractive Surgery, Royal College of Ophthalmologists
Treatments that Mr Paul Rosen performs at Grange Eye Consultants
Cataract Treatment
Refractive Lens Exchange
Laser Eye Surgery
AMD
Retinal Diseases
Glaucoma Treatment
Mr Paul Rosen explains his training, background and experience
Mr Paul Morris talks about training, background and experience of Mr Paul Rosen
Mr Paul Rosen discusses the latest in eye treatment updates
Mr Paul Rosen regularly shares updates and video blog posts on common eye treatments.
If you're seeking private eye treatment in London or Oxford, contact us to schedule a consultation with Mr Paul Rosen by calling 01865 513 483 or contact us via this email form.