Expert personalised care
A collaborative concept in eye surgery
Grange Eye Consultants offers eye surgery supported by modern technology in London, Guildford, Southampton, Oxford & Taunton. Learn more about our three founding eye surgeons and how they are sought out for their collaborative working style which allows them to provide the highest level of expert personalised care for patients throughout the South of England.
Contact us
We're here for you. Just choose one of the following ways to contact us and we'll get back to you as soon as we can.
Our Expert Surgeons
Our surgeons are among the most experienced eye surgeons in the UK. They've all been NHS Consultants, teach eye surgeons across Europe, and have performed thousands of successful procedures
Give us a chance to change your life for the better
We're only a phone call away. From the very first assessment you'll be able to ask questions of your surgeons who will guide you through the entire process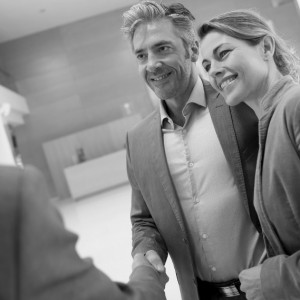 One of the most thorough eye assessments you'll ever have
Let's face it. It's difficult to evaluate your options so you can be sure you've found the best eye treatment in the UK. Come to us first and you'll get an eye assessment that far exceeds the standard available on the high street. We'll run every necessary test, and then some, to give you a recommendation in which you can have confidence
Life without glasses!
You will love it
Laser eye surgery and lens replacement surgery are more effective than ever and help people restore their natural vision at every age
Choose Your Favourite Location
We have locations around the Southeast of England to serve you for a consultation or treatment. We carry out all of our treatments in private hospital settings to ensure your maximum safety.