Interview transcription
Why did I join Grange Eye Consultants?
We interviewed Alex Shortt to find out why he joined Grange Eye Consultants. 
Alex Shortt: I joined Grange Eye Consultants because as a doctor, it's very, very difficult to practice in isolation.
It's possibly also not the best way to practise, regarding learning and providing the best possible treatment and care for your patients. I think the hardest thing to do as a doctor is to know the limits of your abilities and to realise when it is best to ask a colleague for their opinion or their experience in difficult or challenging cases.
What's really unique to us at Grange is that all of the partners and the consultants who are involved are absolutely top of their field in their specialist areas. I have immediate access to good colleagues who are supportive and who are more than happy to give their time and support. They can give me a clinical opinion, or I can refer patients to them when I feel that it's in the patient's best interest to have an opinion from someone in that specialist area.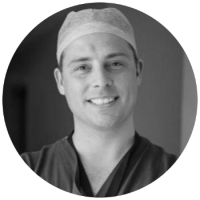 Mr Alex J Shortt
MB BCh MSc PhD FRCOphth PGDipCatRef
Consultant Ophthalmic Surgeon
Alex J Shortt is a Consultant Ophthalmic Surgeon at Grange Eye Consultants. With many years of experience and expertise in corneal surgery, cataract surgery, and refractive surgery, he is providing his patients with a wide range of treatment options. He has worked as a consultant and trainer in advanced technologies for correcting vision for over 14 years and has a broad knowledge of various eye conditions. Because of this, he can find the best suitable solution for every individual client. In addition to working as an Ophthalmic Surgeon, Dr Shortt is also an editorial board member of the Cochrane Collaboration's Eyes and Vision Group and expert advisor to the European Medicines Agency.